Back to Part II
AnonAndOn
Archival:
Pursuing entry to the London session scene was like working a miserable coal face with a broken pick-axe. After much dogged and determined effort, I found myself placed with The London Booking Agency and working professionally with a veritable panoply of songwriters and producers: some talented, some not. Most often I happily worked demo-ing new material for song/score writer/producer Craig Pruess** and his songwriting partner, Rick Fenn (ex-10CC). Craig was an American and the most positive and pro-active music biz person I'd met.
Craig and Rick used me often on projects from radio jingles to TV-pilot test songs. Due to my training I could emulate most any vocal style, yet, was never fully satisfied singing other writer's sentiments and lyrics. With Rick, I recorded a song, "Survivor", for Nick Mason of Pink Floyd for a film of the same name. It was a pleasure to work on and perform.
The work I was doing with Craig and Rick- specifically the 'Survivor' track - began to receive attention. People were asking, 'who's the vocalist?', so they began to write specifically for me. I was invited to collaborate lyrically on one or two tunes. This project resulted in interest from a major label and brought me to a major crossroads: The material and image, although beautifully produced, and sumptuously slick, was strictly commercial and ran straight down the white line in the middle of the road. It was, once again, to my deeper sensibilities and greater despair, not right and, more importantly, not 'me'.

Guns 'n Roses had come to town and that reminded me of what I'd come for in the first place.
Back into the wilderness....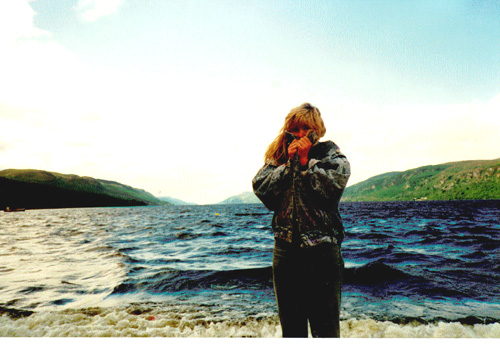 It's a beautiful place