"DIAMOND KITTY & CRAWL: Two CDS from Full Moon Music Club Mainstay, Electra, available through her website. Electra is difficult to pigeonhole. She spans many musical genres from county to disco, rock to opera, torch songs to techno, and all points in between. Her voice is unique, with a wide range, and it is pushed and pulled to it's fullest extents at both ends of the spectrum. It's impossible to describe this talent in less than a couple of pages, so I'll just recommend you check out the website." Fritz Van Helsing - Full Moon Vol 9, No. 1, April 2004



Classically trained vocalist / songwriter with hard rock and dance roots, extraordinary vocal instrument and strong eclectic material seeks talented producer/collaborator (studio is a must-have) with broad musical background and tastes. Occasional Zappa-esque humour favoured. Have songs will travel, i.e. the world.

Contact: Electra @ MGCK.co.uk


The Future: So much as the past. the West; California, Nevada.. Utah.. Arizona.. the desert... the mountains.. the valleys.. the city lights. But really, currently, I fancy seeing Venice before I die.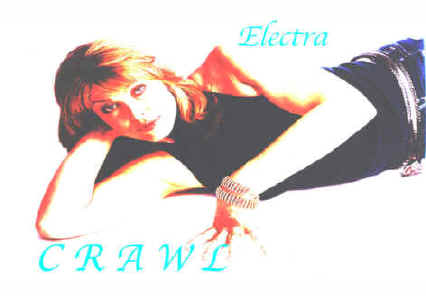 Video stills of Electra courtesy of Alavala, San Francisco, May 2005 - Crawl Photo of Electra courtesy of Metro, July 2003

Intentions: The alchemy of experience into expression. My music comes from my realities; present, past and probable. There are no concoctions. No sitting down and head scratching - constructing a fake emotion to sell to people. Well.. actually... I have done that in the past with 'collaborators' and am capable of doing it, but prefer not to. The immediate trip is personal journalism and sexual politics. (You haven't lived until you've picked up dollar bills with your teeth!).

Direction: To continue to perform my music live - The stage is the best place to 'rehearse' if you want to honestly discover what works and DEFINITELY the best place to explore and build the join between otherwise apparently divergent styles. It's the place to create the seamless musical journey that I can enjoy being on.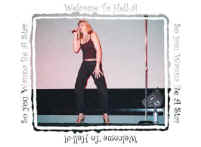 Photo by Ron Knight LA Sept 03
For Gigs Go to LIVE DATES: